Making Of: Partysquad's nieuwe video 'Helemaal Naar De Klote'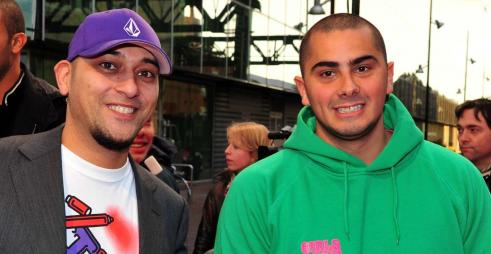 The Partysquad heeft de videoclip voor hun nieuwe single 'Helemaal Naar de Klote' geschoten. De video is gemaakt door Natwerk. In de nieuwe clip van de twee Amsterdamse producers zie je hoe er helemaal naar de klote wordt gegaan. Frank de Ruwe van Natwerk wilde 'visuele madness' creëren in de nieuwe videoclip.
Partysquad geeft een kijkje achter de schermen tijdens het schieten van de clip.
In de making of van de videoclip zie je niet alleen Jerry en Ruben, maar ook Sjaak en Jayh zijn uitgenodigd om de videoclip aan te vullen met hun eigen creative inbreng. Jayh geeft aan getraind te zijn voor de videoshoot, totdat hij bedolven wordt onder de ganzenveren. Sjaak weet niet wat hem overkomt: op het ene moment staat hij in een steriele witte kamer en op het andere moment worden er bakken met zwarte verf over hem heen gegooid.