Danity Kane komt definitief terug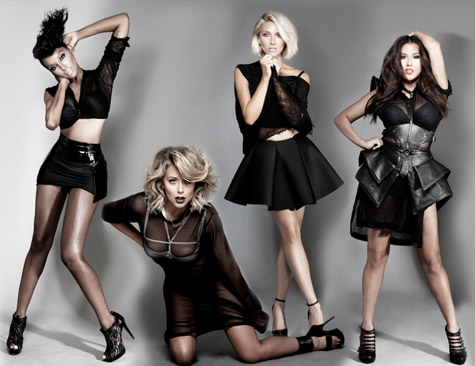 Na maanden van geruchten, maakte Danity Kane gisteren bekend aan een comeback te werken. De meidengroep gaat van vijf naar vier bandleden: Dawn Richard, Aubrey O'Day, Shannon Bex en Aundrea Fimbres. D. Woods komt niet terug.
Dat maakten de meiden bekend op hun website DanityKane.com. Ook maakten ze een aantal nieuwe foto's. In een interview zei Dawn een tijdje geleden dat ze niet kan wachten om weer samen te zijn met haar vriendinnen. "I'm having a blast with having them back in my life. We're back at a place where we can speak to each other and hang with each other."
Danity Kane werd gevormd door Diddy tijdens MTV's 'Making The Band 3'. Ze kwamen met twee #1-albums bij Bad Boy Records. In 2008 werden ze gedropt door Diddy.