Danity Kane maakt zich op voor comeback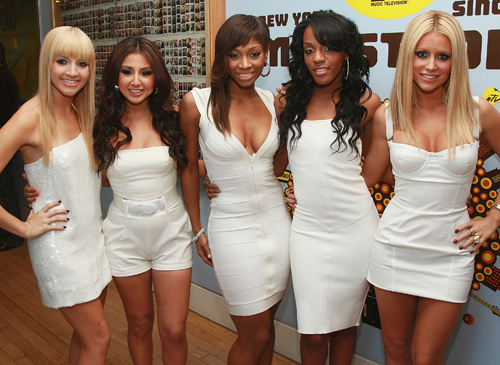 De meiden van Danity Kane komen weer terug. Bijna 4 jaar lang hoorden we zeer weinig van Aubrey O'Day, Shannon Bex, Aundrea Fimbres en Dawn Richards. Dit keer zonder Diddy en Bad Boy Records.
Diddy is de grondlegger van de meidengroep, die met de MTV-serie 'Making The Band' in 2005 Danity Kane vormde. Tijdens een kort gesprek werd snel duidelijk dat ze van mening zijn Diddy niet nodig te hebben.
Toen de meiden gespot werden tijdens een informele bijeenkomst, vroeg een fotograaf of Diddy betrokken zou worden. "Who's that?" antwoordde de meiden.