Jennifer Lopez doet Jenny From The Block met Taylor Swift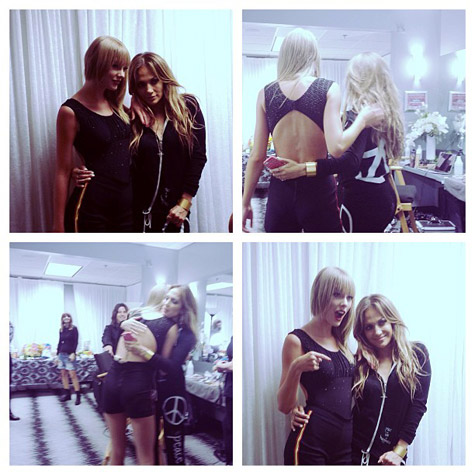 Taylor Swift stond afgelopen weekend voor het begin van haar vier shows durende tour in het L.A. Staples Center. Om er een groot feest van te maken, haalde ze Jennifer Lopez tevoorschijn en deden ze samen haar uit 2002 afkomstige hit 'Jenny From The Block'.
De zangeres vertelde kort voor het optreden over haar 'liefde' voor het nummer. "When I was a little girl, you know you have that favorite song that you just would play over and over and over again in your room, just blast it in your room—and you'd sing in front of your mirror into a hair brush… Los Angeles, this is my hair brush song," waarna J.Lo het podium bestormde.
Check hun performance hier: