Music News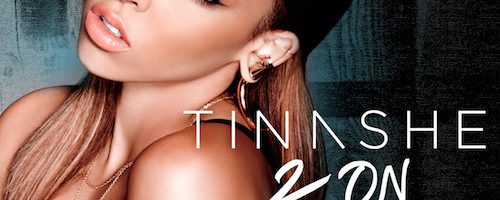 Tinashe deze maand op Encore Festival preparty
Op 23 augustus brengt Encore de stemming er goed in. Dan vindt namelijk de preparty plaats van het Encore Festival. De Amerikaanse zangeres Tinashe mag zich op zaterdag 23 augustus bewijzen in de Amsterdamse Melkweg. De kaartverkoop is vandaag gestart via de website van de Melkweg, Ticketmaster en de bekende voorverkoopadressen.
Tinashe begon haar carrière in The Stunners, een meidengroep die o.a. het voorprogramma verzorgde voor Justin Bieber. In 2011 viel de groep echter uit elkaar, wat Tinashe de kans gaf om met een sneltreinvaart een bloeiende loopbaan op de rails te zetten. Zo heeft ze diverse modellenopdrachten in de wacht weten te slepen, speelde ze mee in verschillende films en televisieseries als 'Two and a Half Men' (als vriendinnetje van Jake Harper) én bracht ze verschillende mixtapes uit.
Afgelopen jaar heeft de 21 jaar oude zangeres een mooie platendeal te pakken gekregen en heeft ze meteen een nieuwe mixtape, 'Black Water', uitgebracht. De daarvan afkomstige single '2 On' is –mede dankzij de guest appearance van ScHoolboy Q en de productie van DJ Mustard – een van de grootste clubhits van het moment. De bezoekers van ENCORE hebben de clubbanger (zowel de originele versie als de remix van Drake) de afgelopen maanden regelmatig horen langskomen tijdens hun favoriete avond uit.
Facebook Comments