Ludacris' eigen Hollywood Walk of Fame ster onthult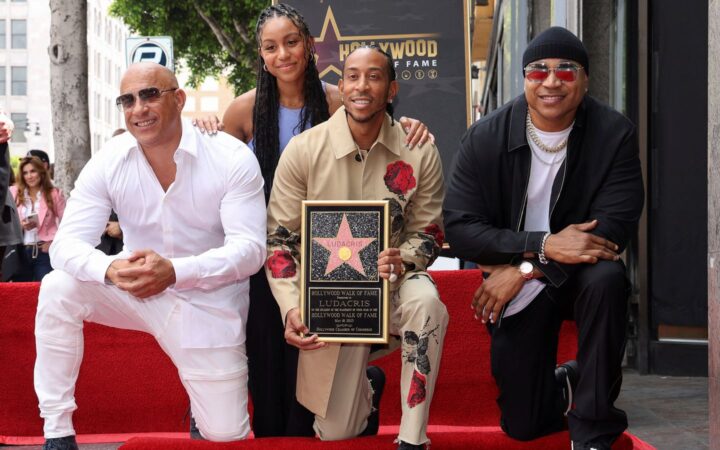 Ludacris heeft zijn eigen ster op de Walk of Fame in Hollywood. Nummer 2756 behoort tot de succesvolle rapper en ligt op 6426 Hollywood Boulevard in Los Angeles.
De officiële ceremonie voor de ster werd gisteren gehouden. Meerdere grote namen kwamen de rapper supporten. Zo zagen we onder meer Ll Cool J, Queen Latifah, Vin Diesel en Tyrese.
Maar er was ook een surprise. Los Angeles radio host Ellen K kondigde aan dat Luda's dochter Karma iets wilde zeggen. Ludacris wist van niks. "I was fighting tears. Seriously, I was glad that I had my sunglasses on today," zegt Luda.
"That blew me away. Usually, it's not easy for people to keep certain things from me, but that was 100 percent a surprise. Seems like everybody knew but me! I'm a little pissed off right now. I'm a little mad."
Vandaag verschijnt de nieuwe Fast & Furious film met Ludacris in de hoofdrol.
Bekijk hieronder de ceremonie terug: