Usher krijgt ster op Walk Of Fame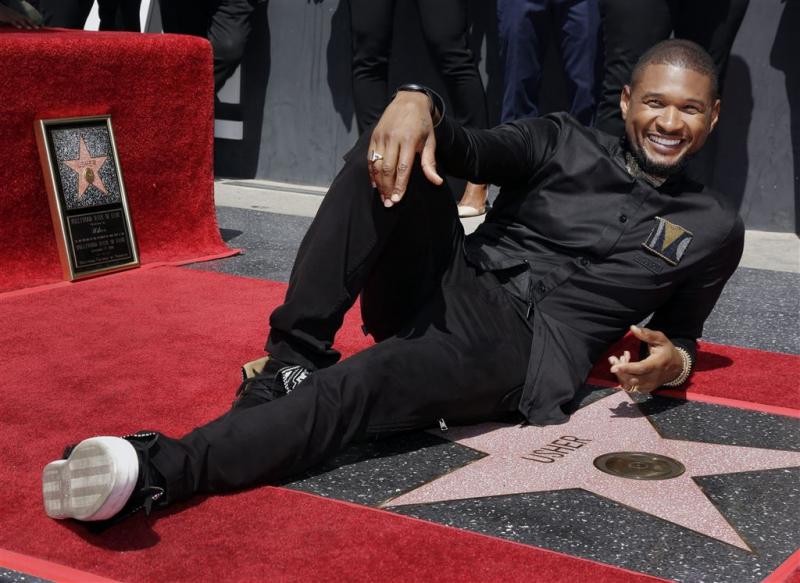 Usher heeft deze week eindelijk zijn ster gekregen op de Walk Of Fame in Hollywood. Usher gaf de eer aan zijn fans: "Dankzij jullie schittert deze ster hier," aldus de zanger. Verschillende vrienden van de zanger waren bij het event.
De 37-jarige Usher bedankte de aanwezige fans, zijn familie en vrienden vooral. "Ik vier dit niet alleen voor mezelf. Ik vier dit met de mensen die in me hebben geïnvesteerd, zij die me steunden in moeilijke tijden." Tijdens zijn soms emotionele toespraak roemde Usher ook muzikanten als Prince, Michael Jackson en James Brown, die volgens de zanger van grote invloed zijn geweest op zijn muziekstijl.