The Game onthult samenwerking Chris Brown en Chloë Bailey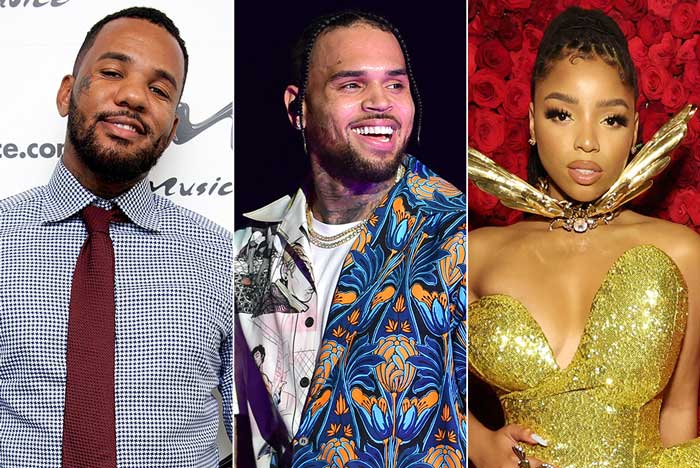 The Game is bezig met zijn nieuwe album 'Drillmatic'. We weten dat het album 30 tracks gaat bevatten.
Eén van die tracks is in elk geval een samenwerking met Chris Brown en Chloë Bailey. Dat onthulde Game zelf in een interview in Mike Tysons podcast 'Hotboxin'.
De nog naamloze track bevat een sample van Janet Jacksons 'Got Til It's Gone'.
"Today I just got a record with Chris Brown and Chlöe Bailey done, which is dope," zegt de rapper tegen Tyson. "We did that literally today and that was the last song for the album."
Game en Chris zijn geen onbekenden van elkaar. Ze werkten eerder al samen op tracks als 'Celebration' en 'Pot Of Gold'.
'Drillmatic' komt op 1 juli uit. Naast de samenwerking met Chris Brown zullen we ook Kanye West, Lil Wayne en NBA YoungBoy terughoren.
"I like to say that it's probably my best album to date," zegt Game verder in de podcast. "I kinda bridged the gap between old and new. I'm real hip-hop oriented and a student of the game, but also appreciate young Black rappers getting up out the 'hood and being able to use music of any facet to take care of their families and better their life. So I'm mixing old school with the new school."