T-Pain: Chris Brown is gunfactor kwijt, lijdt aan 'Princess Syndrome'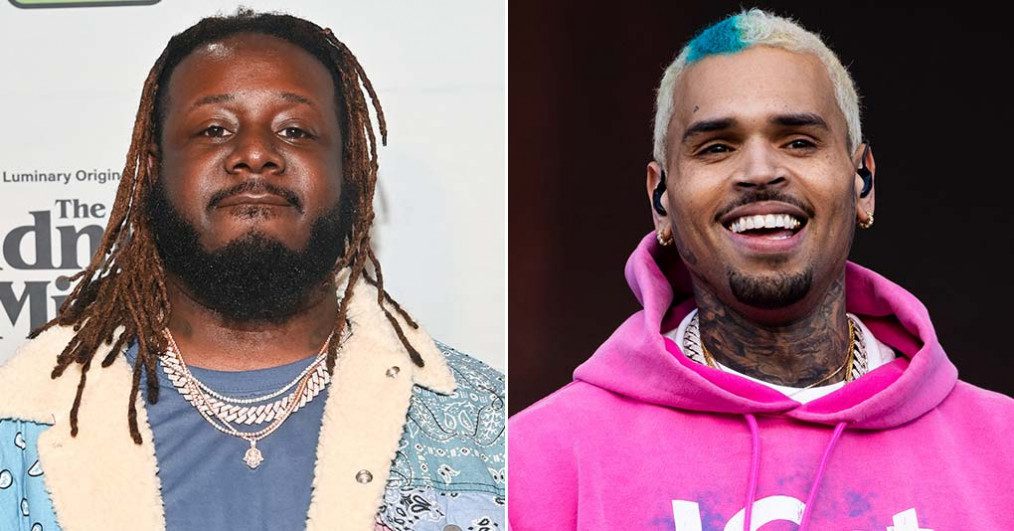 T-Pain is nooit te bang geweest om zijn mening te verkondigen, ook niet als het gaat om zijn goede vriend Chris Brown.
Na de release van Chris' nieuwe album Breezy, dook Chris op Instagram om zijn frustratie te uiten. Volgens de zanger krijgt hij niet genoeg support voor zijn tiende studioalbum, en kwam hij daarom op #4 binnen in de Billboard 200.
"SEEMS LIKE YALL ONLY INVEST IN THE NEGATIVE STORIES ABOUT ME," schreef hij in een post. "CHRIS GETS IN TROUBLE (THE WHOLE WORLD IS ON IT). Chris drops album [crickets]."
Nu reageert ook T-Pain op de woorden van zijn goede vriend. DJ Akademiks vroeg Pain om zijn 'weaker than usual' album release en T-Pain wist wel hoe dat zat. Hij noemt het het Princess Complex.
"That is my motherfu**in' ni**a, but I know what his faults are," zei hij. "The Princess Complex is not only when you get what you want, but you get the accolades of a pretty person for doing absolutely fu**ing nothing, and just being pretty."
Volgens Pain is Chris gewend geraakt aan zijn cijfers en kan hij er niet vanuit gaan dat hij na alle commotie weer op datzelfde niveau blijft. "There's a little princess aspect to it to where it's like, 'What the f**k are y'all doing, I'm supposed to be famous. Y'all supposed to be my fans.'"
"It's never going to be, 'What the f**k is wrong with me, or what do I need to change, or how can I approach this differently?'"
Chris Brown heeft nog niet op de woorden van zijn goede vriend T-Pain gereageerd.