Chris Brown weer aan het werk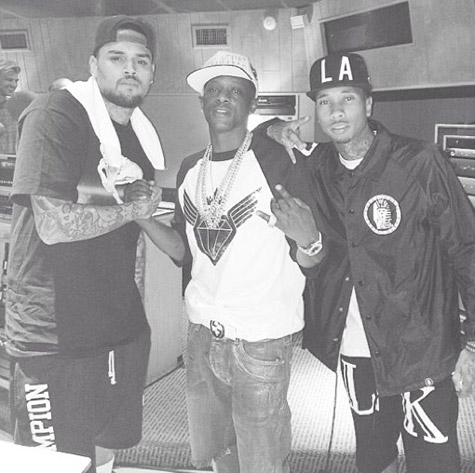 Chris Brown gaat meteen weer aan het werk nadat hij begin deze maand werd vrijgelaten uit de gevangenis. De zanger stapt de studio in met Tyga om te werken aan hun gezamenlijke album 'Fan Of A Fan'. Ze kregen daarbij gezelschap van Lil Boosie die in L.A was voor opnames van K Camp's 'Cut Her Off' videoclip.
Chris en Tyga nemen een geheel nieuw album op, als vervolg op hun succesvolle 'Fan Of A Fan' uit 2010. Van dat album kennen we natuurlijk onder andere de hit 'Deuces'.
Ondertussen telt Chris af naar de release van zijn album 'X', dat meerdere malen vertraging opliep.