Teasen Nicki Minaj en Lil Wayne een nieuwe samenwerking?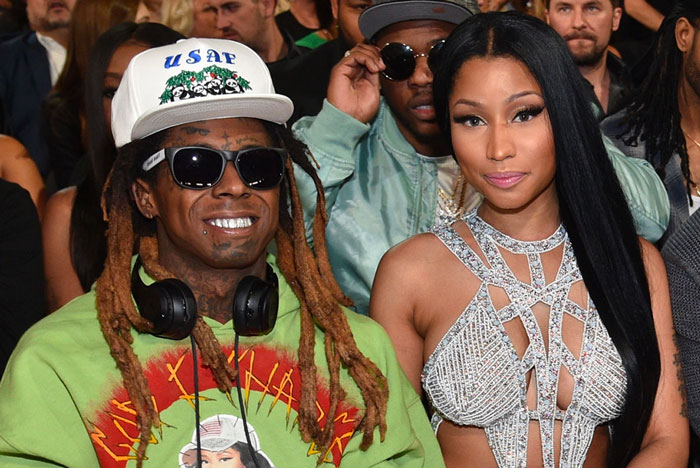 Lil Wayne was gisteren weer te horen met zijn Young Money Radio. En hij had Nicki Minaj in de show.
Nog maar net de nieuwe 'Trollz' collab met 6ix9ine gereleased en nu praat Nicki alweer over nieuwe muziek. Via FaceTime praat ze verder ook over haar huwelijk met haar man Kenneth Petty.
Nicki bevestigde dat ze weer in de studio staat en vertelde waarom ze afwezig is op social media. "I'm definitely working but I was also just taking time off social media in general. It can be so extra," aldus Nicki. "I think everybody needs that time to themselves and their family and to think."
Tijdens het tien minuten durende interview kwam ook een potentiele samenwerking tussen Nicki en Lil Wayne ter sprake. "When we gonna do this?" vroeg Wayne. "Your wish is my command," reageert Nicki. De twee hebben al eerder samengewerkt op Post Malone's remix voor 'Rockstar' op Lil Wayne's mixtape 'Dedication 6' uit 2017.