Kanye West mag kinderen niet zien van Kim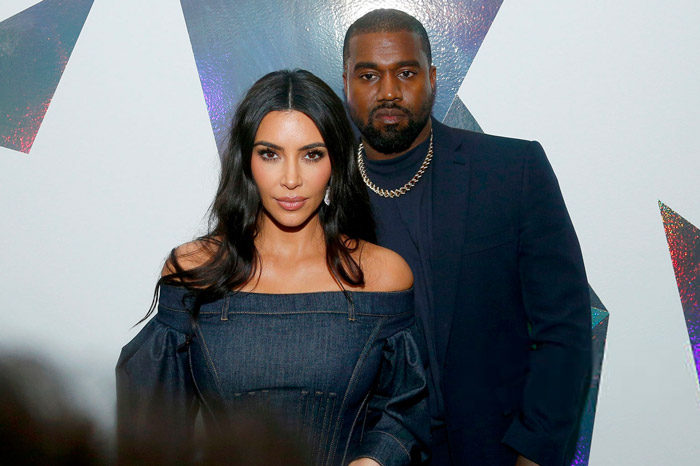 De perikelen tussen Kanye West en Kim Kardashian gaan maar door. Kanye claimt nu dat hij zijn kinderen niet mag zien.
In een interview zegt Ye dat security hem weghoudt bij zijn kinderen. "Earlier this week, Monday, when I went to go pick my kids up from school, the security stopped me at the gate," zei de rapper. "So at that point, security was in between me and my children and that's what was not going to happen."
Hij gaat verder: "My daughter wanted me to go inside. I was like, I am the richest Black man and North's father, right, and the security was able to stop me from going into the room with my daughter and that had not been defined."
Kanye denkt dat Kim's nieuwe vriend Pete Davidson ermee te maken heeft. Hij zou in het huis aanwezig zijn en security zou niet hebben gewild dat ze elkaar tegenkwamen. "And I am hearing that the new boyfriend is actually in the house that I can't even go to," zegt Kanye.
"And that's where I call my cousins. And my cousins is real opinionated, you know that. And I said, 'I need you to go and say these two things.' Security ain't going to be in between me and my children, and my children ain't going to be on TikTok without my permission."
Ondertussen wordt Kanye ook nog onderzocht voor een ander incident. Hij zou een fan hebben geslagen die rapper om een handtekening vroeg. De man claimt dat hij Kanye zag zitten in zijn auto en dat hij naar hem toe liep voor een handtekening, maar dat hij in plaats van een handtekening een klap in zijn gezicht kreeg. De man belde de politie, maar Kanye ging er vandoor.
Kort hierna zou Kanye ruzie hebben gehad met een nicht van hem. Die ruzie is opgenomen en beelden ervan staan op internet.