Kanye West maakt nieuwe versie 'Eazy' video met Pete Davidson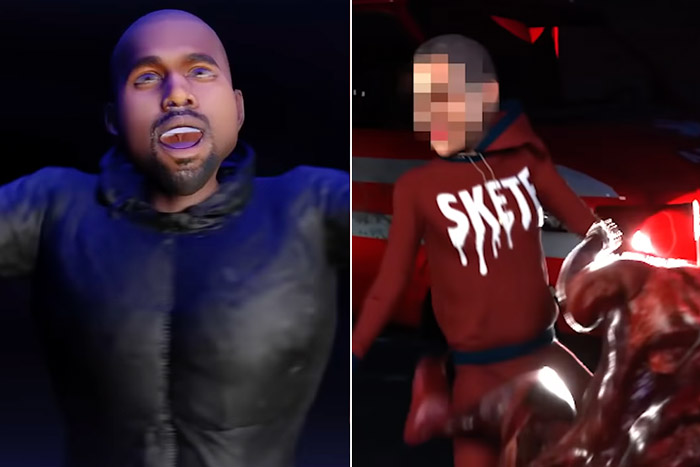 Het lijkt erop dat Kanye West Pete Davidson maar niet met rust kan laten. Nadat hij in de video voor 'Eazy' de comedian kidnapte en levend begroef, lijkt Kanye geen medelijden met hem te hebben en een tweede video voor de track uit te brengen. Daarin gaat hij nog een stapje verder.
In de nieuwe video lijken wilde apen het gemunt te hebben op Kim's vriendje. Hij is wel geblurred en draagt een 'Skete' hoodie.
"God saved me from that crash, just so I can beat Pete Davidson's ass," rapt Ye.
Kanye is zich van geen kwaad bewust. "Art is therapy just like this view. Art is protected as freedom of speech," schrijft Ye op Instagram. "Art is not a proxy for any ill or harm. Any suggestion otherwise about my art is false and mal intended."
Pete lijkt zich geen zorgen te maken. "He is almost flattered by it all because it is so ridiculous to him," zegt een bron dichtbij de acteur tegen 'Entertainment Tonight'.