Jennifer Lopez over de samenwerking met Chris Brown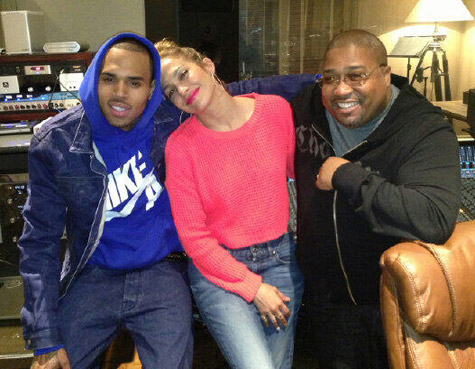 In maart vertelden we je al dat Jennifer Lopez in de studio stond met Chris Brown. Tijdens een recent interview vertelt de latina meer over haar studio-time met Chris.
Ze zegt dat de samenwerking met Chris Brown haar fans weer zullen doen denken aan haar vroegere stijl. "Yes, we were in the studio, writing songs and just getting that 'Jenny From The Block' flavor back," zegt J.Lo.
Ze hebben meer dan één track opgenomen voor haar nieuwe album. "We actually worked on a bunch of ideas.. and we talked about doing a duet together for his album." J.Lo's nieuwe album moet deze zomer nog uitkomen, maar een titel is nog niet bekend. De door RedOne geproduceerde track 'Live It Up' met Pitbull is de eerste single van het album. Die komt op 8 mei.
Op zijn beurt zou Chris weer een track met J.Lo hebben gemaakt voor zijn album 'X'. "I got a couple other songs on my album that would be a great girl feature, especially for me and J.Lo." Er staat ook nog een videoclip op het menu.