Chance the Rapper trouwt dit weekend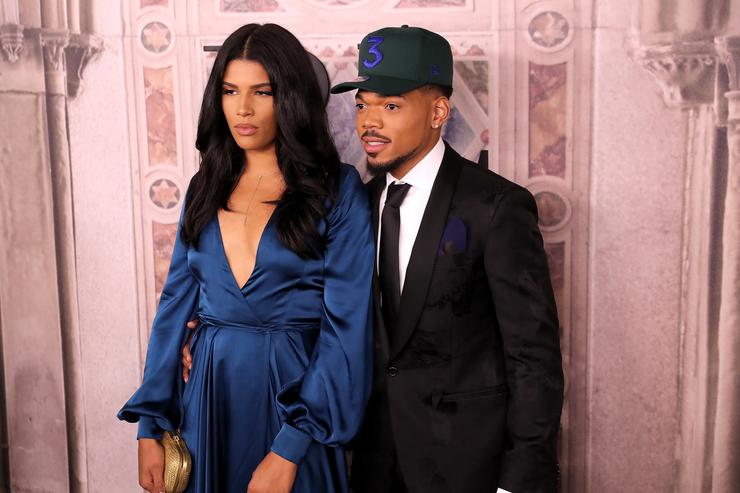 Chance the Rapper gaat dit weekend trouwen met zijn jeugdliefde Kirsten Corley.
Op Twitter vertelt de rapper over hun eerste ontmoeting. Dat was op een feestje van het werk van zijn moeder in 2003. Volgens berichten zou Destiny's Child daar optreden. "We were instructed to make way for an exclusive performance by DESTINY'S CHILD!! From the back stepped out 3 young girls… Who were not Destiny's Child."
De drie meiden zongen nummers van Destiny's Child. Met één van die meiden had Chance al vrij snel oogcontact. Dat bleek zijn toekomstige vrouw te zijn. "Now I'm locking eyes with the prettiest girl I ever seen in my almost-a-decade of life on earth."
Zijn vader, die ook aanwezig was bij het feestje, hitste hem op om erbij te gaan staan. Dat deed hij niet. "Not just because it wasn't my party, not because it was their moment to dance, not even cause I was nervous about dancing in front of folks. Its cause I knew I was gonna marry that girl. And I aint wanna jump the gun."
Dat was 16 jaar geleden. Dit weekend trouwt Chance met datzelfde meisje.