The-Dream getrouwd met nieuwe liefde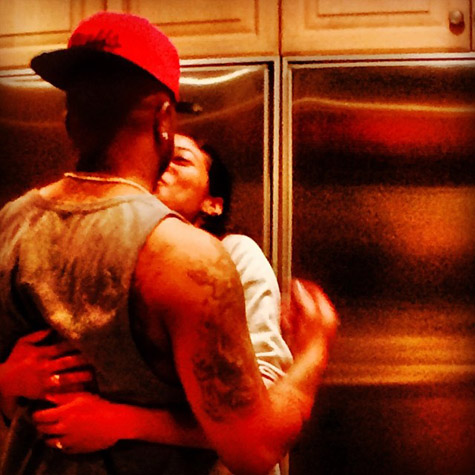 The-Dream heeft zijn grote liefde gevonden. Volgens de laatste berichten zou hij dit weekend in het geheim getrouwd zijn. De 36-jarige producer en zijn meisje zouden elkaar vrijdag 4 juli het ja-woord hebben gegeven. Ze zijn in trouwkleding gespot in San Fransisco.
De producer wilde niet laten zien of vertellen wie zijn nieuwe liefde was, maar plaatste wel een foto op Instagram. "THE MRS. I LOVE YOU with my Whole Entire Heart and Spirit, God has blessed me in a Time where any man would feel overcome! God has restored my Heart!" Op de foto is niet heel duidelijk een gezicht te zien.
Het is The Dreams' derde huwelijk. In 2004 was hij getrouwd met Nivea, waarmee hij drie kinderen kreeg. In september 2009 was het Christina Milian's beurt in Las Vegas, waarmee hij één dochter kreeg. Hoewel ze in 2012 nogal ruzie kregen om de opvoeding van hun dochtertje, wenste Christina ze alle goeds toe via Twitter: "Congratulations to a great friend and father! Love is in the air, may you both live in bliss from this day forward! You deserve it @thekingdream"