Vriendin PnB Rock verbreekt stilte na maand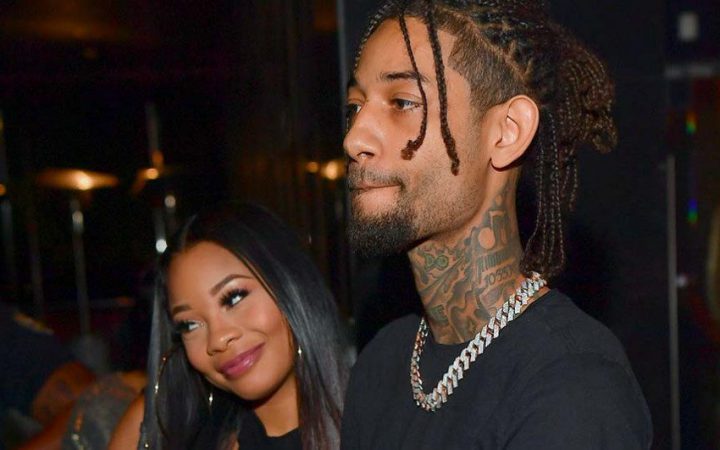 PnB Rock's vriendin Stephanie verbreekt de stilte. Een maand na de moord op haar vriend bij Roscoe's House of Chicken 'n Waffles spreekt ze over de tragische gebeurtenis.
Stephanie Sibounheuang deelde haar bericht op Instagram donderdag. Ze zegt zich 'leeg' te voelen en dat ze zonder PnB Rock niet meer zou leven. "I am 100% not ok," schrijft ze. "If I wasn't spiritual I could kill my self (but then I'll go to hell and my man not there) My man saved my life, Throwing me under that table."
In haar bericht denkt ze ook terug aan de gebeurtenissen van vorige maand, waarbij PnB Rock op klaarlichte dag werd doodgeschoten. "To witness what I saw and to keep seeing it in my head, to being forced out the restaurant, to not be able to go in the ambulance or the hospital, Car keys, purse and my phone taken from me, forced in the back of a police car, locked in an interrogation room all night…"
Na de moord ging de politie er eerst vanuit dat het een overval betrof. Ook werd gedacht dat de overvaller de locatie van Stephanie's Instagram story zou hebben gekregen, maar nu gaan ze uit van moord. Een 17-jarige jongen is daarvoor gearresteerd. Ook zijn vader Freddie Lee Trone werd opgepakt. De moeder van de jongen werd even later ook nog opgepakt voor mogelijke betrokkenheid.
Stephanie besluit haar open brief met: "No matter how rich u are, how famous u are, how spiritual u are. Some pain is inevitable."