Kodak Black zegt 'sorry' tegen vriendin PnB Rock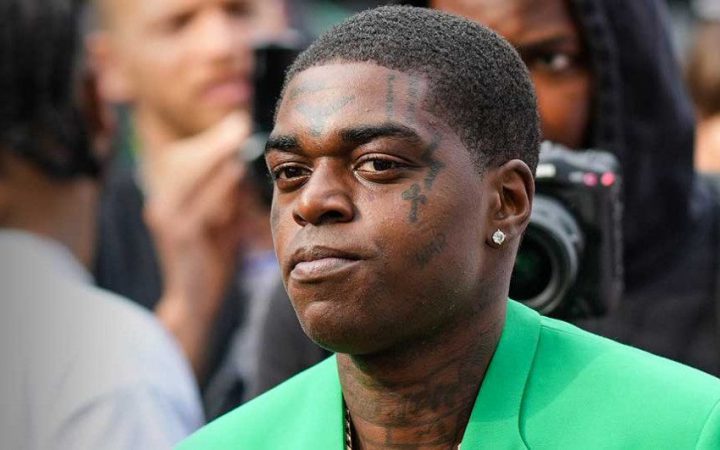 Kodak Black heeft zijn excuses aangeboden aan PnB Rock's vriendin. Hij gaf Stephanie Sibounheuang de schuld van de moord op Rock en zei tegen haar dat ze beter zichzelf van kant kan maken.
"That hoe might as well kill herself," schreef hij eerder in een Instagram story. Maar daar komt Kodak nu op terug met een excuses tijdens een Instagram live stream.
"To bruh girl, I mean, shit, I was angry at that moment when I first heard it 'cause I had just woke up and shit like that," zegt Kodak. "I had just woke up that day when it happened and I had like a migraine that was killing me. And it was like, hearing that shit, I just went with what everybody was saying."
De rapper schuift het ook een beetje af op de berichten. "But in that moment, it was sounding like she did some bullshit, so shit, you know, kill yourself. But other than that, I don't wish no bad on her and shit like that. So I give my apologies to her. I hope she keep her head up and all that."
Rock's vriendin postte op de bewuste dag de locatie van de twee in een Instagram story. Rock en Stephanie waren aan het eten bij Roscoe's Chicken & Waffles in Los Angeles, waar hij even later werd vermoord. In eerdere berichten zou de dader de locatie uit die story gehaald kunnen hebben, maar later draaide de politie dat weer bij. De daders zouden al hebben zitten wachten op de parkeerplaats.
Inmiddels is er een 17-jarige jongen gearresteerd die wordt verdacht van betrokkenheid bij de moord. Zijn vader is nog voortvluchtig. De jongen zou de trekker hebben overgehaald, terwijl zijn vader in de vluchtauto op hem wachtte.