Tiener uit Georgia opgepakt na bedreiging om arrestatie Young Thug en Gunna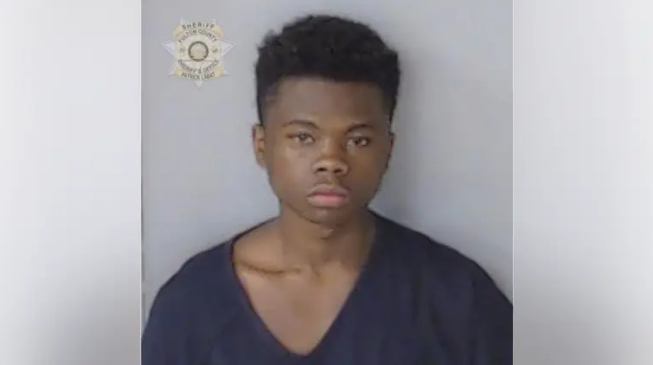 Dat fans boos zijn als hun favoriete idool wordt gearresteerd, is tot daar aan toe. Maar een tiener in Georgia is door de politie opgepakt omdat hij bedreigingen zou hebben geüit.
Young Thug en Gunna zijn gearresteerd in de RICO case tegen de Young Stoner Life gang. Een 18-jarige fan, Quartavius Mender, zou verschillende mensen hebben bedreigd op social media.
De jongeman werd opgepakt nadat hij verschillende doodsbedreigingen had geuit op Instagram. Hij schreef onder meer dat hij de lokale sheriff en zijn vrouw wilde vermoorden als Young Thug en Gunna niet zouden worden vrijgelaten.
"We take these kinds of brazen threats seriously," zegt Sheriff Labat. "Social media cyberbullying, and hiding behind a keyboard will not protect someone from criminal prosecution. Our investigators are diligent in seeking individuals who mean to do harm to anybody, and I am grateful to them for ensuring the safety of myself, my wife, and all citizens of Fulton County."
De 18-jarige jongen worden vastgehouden in de gevangenis van Fulton County en wordt onder meer aangeklaagd voor terroristische dreigingen.
Ondertussen zitten Thug en Gunna nog altijd vast en het ziet er voorlopig niet naar uit dat ze vrijkomen voordat hun zaak start in januari 2023. Eerdere verzoeken daartoe werden geweigerd door de rechter.
Teen threatened to kill Fulton County Sheriff over YSL RICO arrests, officials say Deputies took 18-year-old Quartavius Mender into custody on May 26, 2022. Mender wrote multiple death threats in Instagram comments after the arrest of Young Thug & Gunnahttps://t.co/ZLLqwGteC6

— URBAN POP FAN (@UrbanPopFan) June 3, 2022