Rechter laat Young Thug en Gunna niet vrij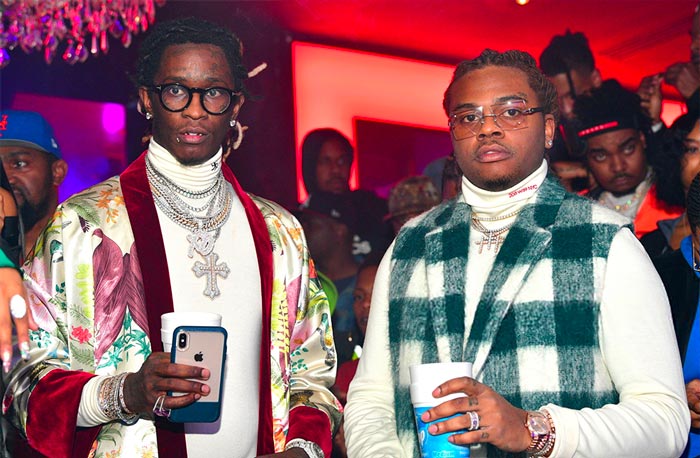 Young Thug en Gunna blijven voorlopig nog in de cel. De rechter ging niet mee in het verzoek om de twee vrij te laten in afwachting van de rechtszaak.
Gunna wordt in verband gebracht met de Young Slime Life gang. Young Thug werd eerder al gearresteerd vanwege zijn inmenging in een gang en meerdere aanklachten.
De YSL rappers zijn twee van de 28 gang members die worden aangeklaagd in Fulton County. De aanklachten variëren van drugs en wapen-zaken tot (pogingen tot) moord.
Ze worden beiden verdacht van drugshandel, het handelen in gestolen goederen en deelname aan andere illegale activiteiten.
Volgens de rechter bestaat het risico dat de rappers er vandoor gaan en zich weer mengen in illegale activiteiten. "He has a lot of support outside the state of Georgia, it might be hard to get him back to the state," zei de rechter.
Gunna en Young Thug blijven voorlopig dus nog in de cel in Fulton County.