Snoop Dogg viel flauw in ziekenhuis na schietpartij Tupac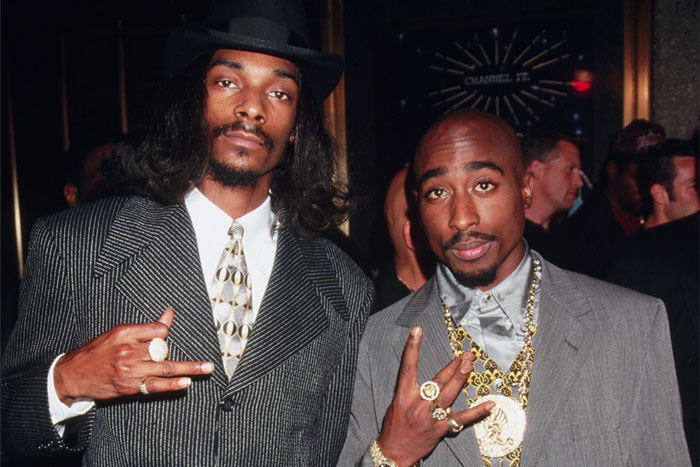 In een gesprek in de 'Impaulsive' podcast van Logan Paul, vertelt Snoop Dogg over de tragische gevolgen van de moord op zijn goede vriend Tupac Shakur.
Ruim 25 jaar geleden werd de rapper in een drive-by-shooting geraakt door meerdere kogels. Hij overleed een week later.
Zodra hij hoorde van de schietpartij, reed Snoop dogg naar Suge Knight. Suge overtuigde Snoop ervan dat Pac het zou gaan halen, maar toen besefte hij zich nog niet hoe erg de situatie was.
Pas toen ze bij Pac in het ziekenhuis kwamen, zagen ze de ernst van de situatie in. "We feeling like it's gonna be alright until we go to the hospital and see that it ain't alright. He got tubes in him," zei Snoop.
"When I walked in, I could just feel like he wasn't even there and I fainted," gaat hij verder.
"Then his mother got me up and walked me in the bathroom and had a conversation with me about being strong. She was like, 'My baby ain't never seen you weak. I don't want you to be weak in front of him. You go in the bathroom and fix yourself up and you go back in there and you talk to him and you tell him how you feel. My baby loves you.'"
Tupac werd op 7 september 1996 beschoten. Een week later, op 13 september, overleed de rapper aan zijn verwondingen.