Snoop Dogg en Eminem gaan weer samenwerken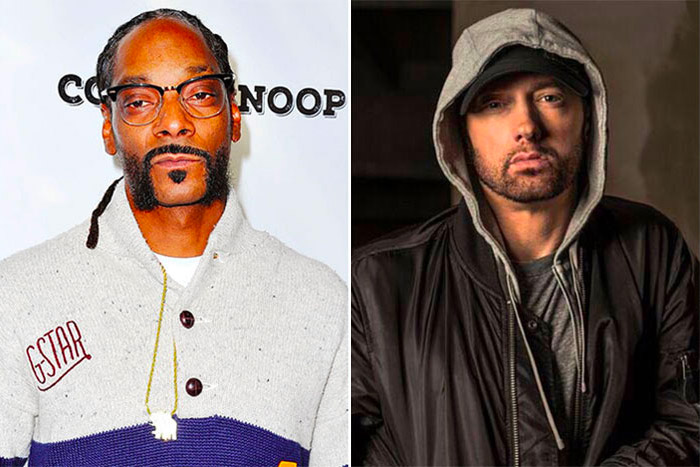 Let's Get Blown! Snoop Dogg en Eminem begraven de strijdbijl en zouden mogelijk weer gaan samenwerken.
Snoop D O double G teased een mogelijke samenwerking met Slim Shady op de radio. "In everybody's solo song, they was the last verse of the song before that, except the one with me and Eminem," zegt Snoop zomaar even tussendoor.
"Because I felt like that was like a big reveal. When ni**as hear that Eminem on that motherfu**er, that's just a whole 'nother level."
Shade45 nam het stukje op en postte het op Instagram. "that new @snoopdogg and @eminem 🤯 is coming soon."
De twee werkten eerder natuurlijk al samen op 'Forgot About Dre' en 'Bitch Please 2'. De twee kregen beef toen Snoop zei dat Eminem niet in zijn top 10 MC's stond. Daardoor werd Em boos en hij disste Snoop op zijn track 'Zeus'.
In februari staan Snoop en Eminem samen op het podium tijdens de Pepsi Super Bowl Halftime Show in California.