Eminem komt binnenkort met Curtain Call 2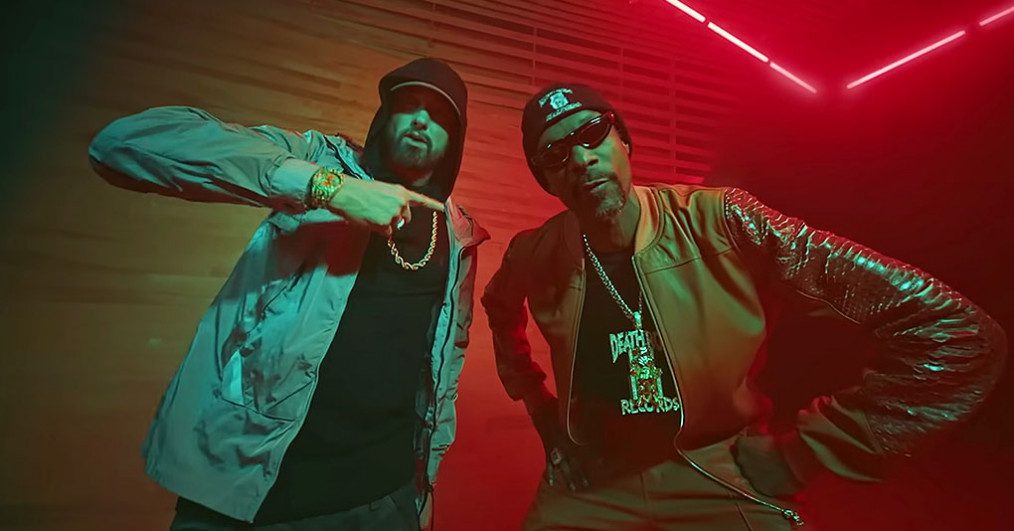 Afgelopen maand dropte Eminem 'From The D to the LBC' met Snoop Dogg. Dat nummer komt op 'Curtain Call 2' te staan, en nu kondigt Eminem ook een releasedate voor dat album aan.
Op 5 augustus komt Eminem met zijn tweede 'greatest hits' collectie 'Curtain Call 2'.
Voor 'The King And I' werkt Eminem samen met CeeLo Green. Dat nummer is afkomstig van de soundtrack van de Elvis biopic, dat ook op het album zal komen te staan.
Het eerste deel van Curtain Call kwam in 2005 uit en bevatte tracks als 'My Name Is', 'Stan' en 'Without Me'.
🚨#CURTAINCALL2 DROPS 8/5 – HIT THE LINK FOR ALL DETAILS🚨 https://t.co/5aXTeexpah #Relapse #Recovery #MMLP2 #Revival #Kamikaze #MTBMB #MTBMBSIDEB pic.twitter.com/3iY15MzqVu

— Marshall Mathers (@Eminem) July 11, 2022