Eminem dropt 'From The D 2 the LBC' met Snoop Dogg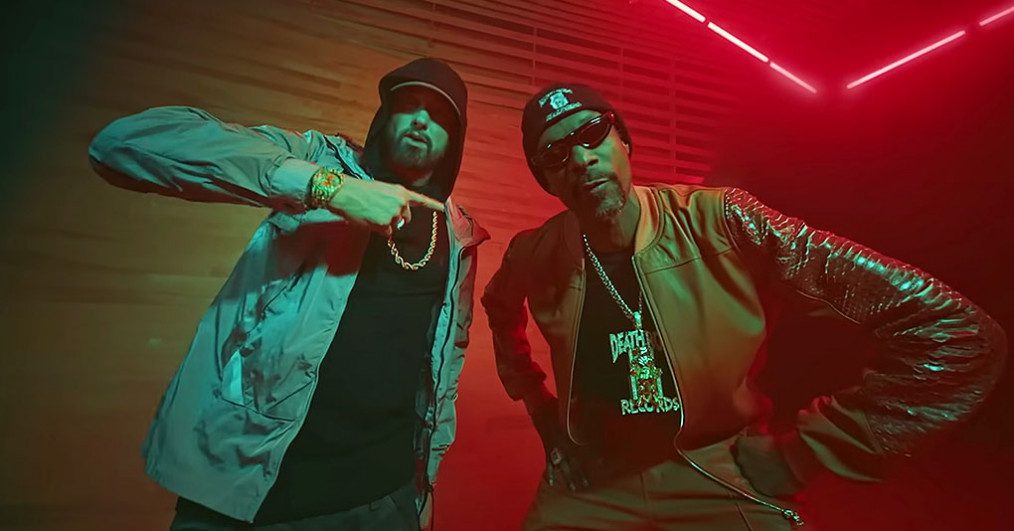 Na twee decennia komen Eminem en Snoop Dogg weer met een samenwerking.
"It's been a minute / This probably should have happened a while ago / F**k it / We're here now though," rapt Eminem op de track 'From The D 2 the LBC'.
De samenwerking kwam tot stand nadat ze allebei samen met Dr. Dre op het podium stonden van de Super Bowl Halftime Show in februari.
"We had a long conversation about the respect that we have for each other and the way we need to talk in public about each other. And I felt like I was out of pocket," zei Snoop in The Breakfast Club. "And I apologized to him and I let him know. And I'm just bettering myself. I make mistakes, I ain't perfect, I'm Snoop Dogg."
'From The D 2 the LBC' komt op Curtain Call 2 te staan, de opvolger van Eminem's greatest hits album uit 2005.
Je hoort de track vanaf nu ook op HOT JAMZ Radio.