Nicki Minaj toch niet stiekem getrouwd met Kenneth Petty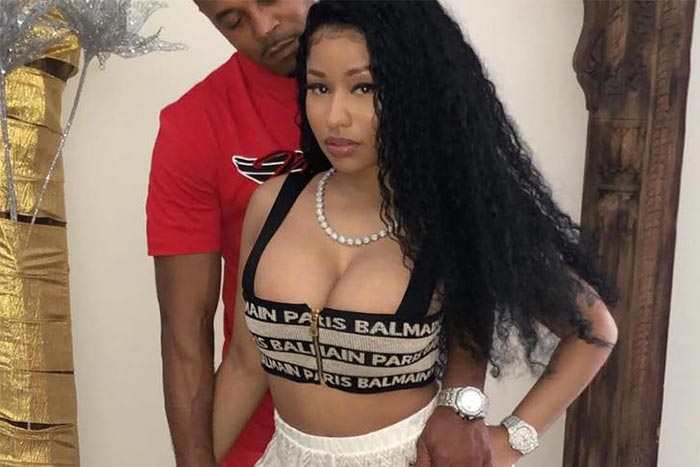 De laatste tijd gingen hardnekkige geruchten over een sneaky huwelijk tussen Nicki Minaj en Kenneth Petty.
Eerder deze maand begonnen de geruchten steeds hardere vormen aan te nemen, maar TMZ weet nu te melden dat het niet zo is.
De geruchten werden aangewakkerd toen Nicki zich leek te verspreken op de radio en haar vriend 'husband' noemde. "Every night when I get out of the shower, my husband takes this really good lotion that we just bought and he massages my feet."
Eind vorig jaar bleek al dat de liefde tussen de twee onvoorwaardelijk is, aangezien Kenneth Nicki's echte naam liet tatoeëren. Kort daarvoor kwam Kenneth ook al in het nieuws vanwege een vermeende 'verkrachting'. Nicki verdedigde hem.
Nicki en Petty kennen elkaar al lang. De twee leerden elkaar kennen toen Nicki nog maar zestien was. Afgelopen jaar ontmoetten ze elkaar weer na lange tijd.