DJ Khaled teased nieuwe single met Justin Bieber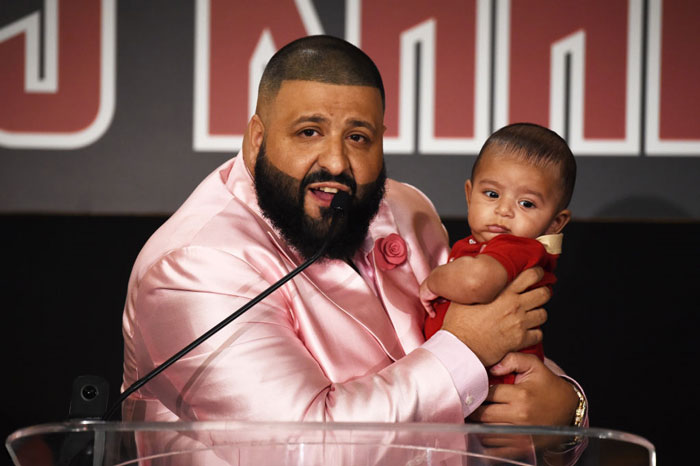 DJ Khaled brengt later dit jaar zijn nieuwe album 'The Father Of Asahd' uit en het lijkt erop dat hij binnenkort een nieuwe single aan ons geeft.
Eerder vandaag liet Khaled een aantal foto's zien van wat eruit ziet als een videoshoot. Op de foto's kunnen we in elk geval duidelijk Justin Bieber, Chance The Rapper en Quavo zien. Zij waren ook te horen op Khaled's hit 'I'm The One'. Lil Wayne, die we daar ook op hoorden, zien we nu niet.
'I'm The One' staat op Khaled's tiende studioalbum 'Grateful' en werd vorig jaar een groot succes. Het werd 5x Platinum volgens het RIAA en bleef weken in de top van de charts staan. De eerste single 'Top Off' van zijn nieuwe album, waarop we de sterren Jay-Z en Beyonce horen, is tot nu toe niet zo'n succes.