Chris Rock en Dave Chappelle halen uit naar Will Smith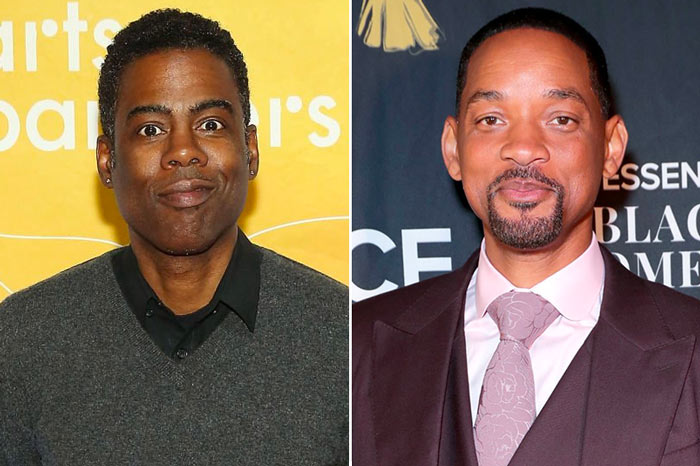 Chris Rock is nog niet klaar met Will Smith. De comedian geeft in zijn show nog een paar keer een uithaal naar de rapper en acteur.
Afgelopen week stonden Chris Rock en Dave Chappella op het podium van The Comedy Store in L.A. In het bijzijn van onder meer Diddy en Kim Kardashian haalde Chris uit naar Will Smith.
Dave Chappelle werd vorige week 'aangevallen' door een man met een mes. "At least you got smacked by someone of repute! I got smacked by a homeless guy with leaves in his hair."
Daarop zei Chris: "I got smacked by the softest n***a that ever rapped," zegt hij over Will Smith. De rapper rende tijdens de Oscars het podium op en gaf Chris Rock een klap nadat hij een grap maakte over Wills vrouw Jada.
Isaiah Lee stormde vorige week het podium op tijdens een show van Chappella met een 'replica handgun-slash-knife'. Hij wordt aangeklaagd voor poging tot mishandeling en verboden wapenbezit.