Chris Brown eindelijk vertrokken uit Filipijnen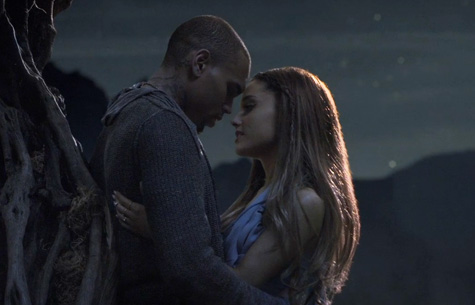 Chris Brown heeft gisteren toch de Filipijnen mogen verlaten. Zijn vliegtuig kreeg toestemming om het vertrek in te zetten nadat deze drie dagen op de grond moest blijven staan. "Manila, it was fun, I love y'all, man," aldus Brown. "Party tonight! Turn up!"
Het probleem was dat een religieuze kerk in het land een aanklacht had ingediend omdat de zanger niet zou zijn komen opdagen bij een nieuwjaarsfeest. De 1 miljoen dollar zou hij wel al hebben gekregen. Zijn bezoek aan de Filipijnen had hier dus ook mee te maken. "I have nothing to do with anything going on right now. I came back to Manila to do a make-up show for New Years. I did the show three days ago," aldus de zanger.
Omdat de show alsnog was gegeven, was het wachten op toestemming van de autoriteiten om het land te mogen verlaten. Toen die eenmaal op papier was gezet, kon de vlucht beginnen.
Aankomende week staat Chris in Israel en Cyprus. Daarna reist hij terug naar de US voor de start van zijn 'One Hell Of A Nite' tour in augustus.