Britney neemt clip op met Iggy Azalea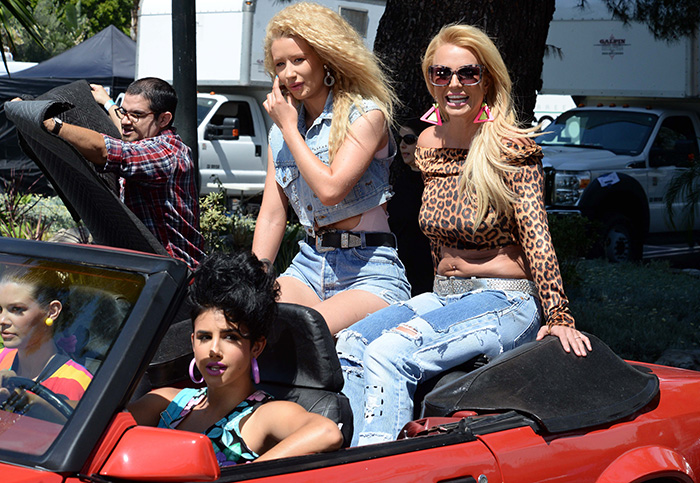 Britney Spears heeft afgelopen week haar nieuwe clip opgenomen met Iggy Azalea. 'Girls Just Wanna Have Fun' komt ook hier weer tot zijn recht, als Britney en Iggy zichzelf erg hebben vermaakt tijdens de opnames.
De dames worden vooruit getrokken door een truck als ze in een rode Mustang zitten te chillen.
"That's been awesome, not only just getting to work with her and write the song, but being able to have something to do with the visual and all that has been great. It's been just an honor that she would even let me do that for her, so I'm super excited," aldus Iggy.