Big Sean en Naya cancelen huwelijk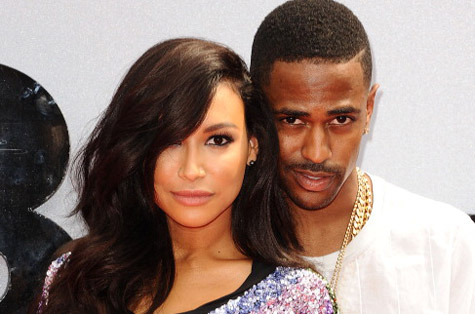 Big Sean en Naya Rivera zullen toch niet in het huwelijksbootje stappen. De rapper en de 'Glee' actrice hebben hun huwelijk afgezegd.
Het kamp van Sean reageerde op eerder opgekomen geruchten, waarmee zij bevestigen dat het huwelijk niet doorgaat. "After careful thought and much consideration, Sean has made the difficult decision to call the wedding off." Het gerucht ging dat Sean vreemd zou zijn gegaan, waardoor de twee heftige ruzie kregen. Dat willen ze natuurlijk niet toegeven. "The recent rumors and accusations reported by so called or fake sources are simply untrue."
In oktober waren de twee verloofd. Ze hadden toen pas zes maanden een relatie. Pikant detail: Naya heeft Sean inmiddels 'unfollowed' op Twitter.