Big Sean krijgt nog miljoenen van Kanye West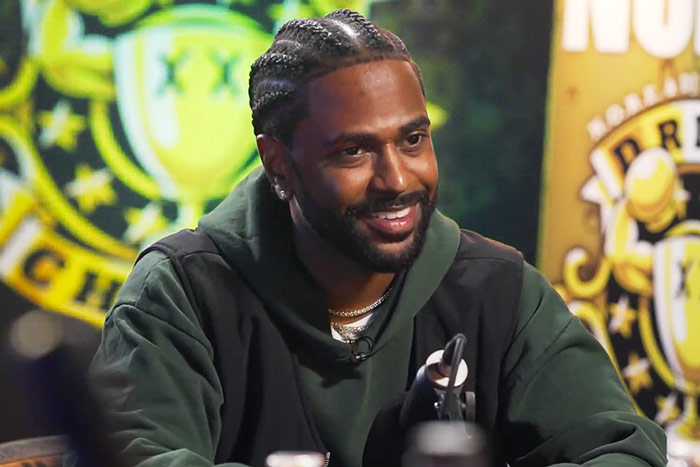 Big Sean doet een boekje open over de issues die hij heeft met Kanye West.
De rapper had een interview met 'Drink Champs'. In het drie uur durende gesprek praat hij onder meer over zijn relatie met Kanye West na zijn vertrek bij G.O.O.D Music eerder dit jaar. Hij claimt onder meer nog 6 miljoen dollar te krijgen van Kanye.
"If you up Bs and you owe me this money that probably ain't nothing to him. That's life-changing money for me," zegt Sean tegen N.O.R.E en DJ EFN. "I put at least 30 million in this man's pocket or more and he owes me money and he's up billions."
In september 2020 zei Kanye dat hij de masters zou teruggeven aan zijn G.O.O.D Music artiesten, maar volgens Sean is dat nog steeds niet gedaan. "That hasn't happened yet but that would benefit me a lot," zegt hij als reactie daarp. "If I was up Bs, if I was a man of my word and not just saying something to look good in that moment, I would pay my artists their masters."
Sinds de release van 'Blessings', een samenwerking tussen Sean en Drake, heeft hij problemen met Kanye. Kanye hoorde die track en wilde een verse voor de track maken, maar zijn eigen album 'Dark Sky Paradise' werd de volgende dag uitgebracht. Sean wilde hem een plek geven op de track, maar het duurde te lang. Kanye zou Sean op de set voor de videoclip lastig hebben gevallen.
Daarna viel Kanye Sean aan omdat hij geen support van hem zou hebben gekregen toen Kanye bekendmaakte een run voor president te willen maken. Dat neemt Kanye hem kwalijk. "What am I supposed to do, support somebody that I cannot even get in contact with at the time?" zei Sean daarop.