Cardi B en Offset vieren vijfjarig huwelijk jubileum met romantisch diner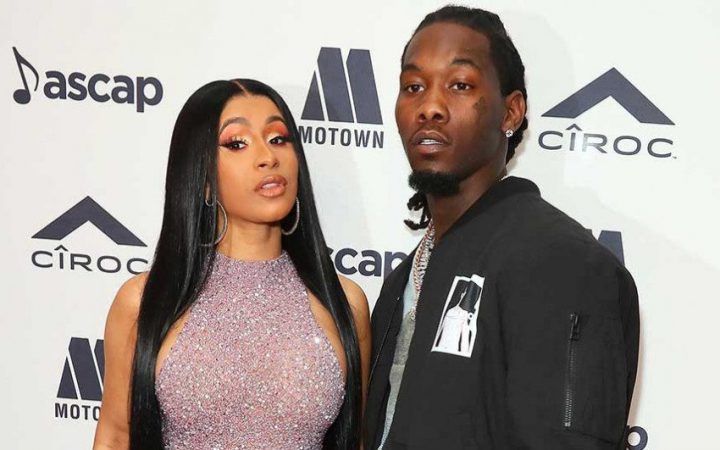 Cardi B en Offset zijn nog behoorlijk verliefd. Ter ere van hun vijfde huwelijksjaar, liet het koppel de kinderen thuis en vierden ze een nachtje uit.
Offset had een romantische avond gepland voor zijn vrouwtje met een intiem romantisch diner. Onderweg naar het diner toe verraste Cardi haar mannetje met een serenade door Beyonce's 'Plastic Off The Sofa' voor hem te zingen.
"You got some vocals. You be playing, but you really could probably do it," zei Offset. Cardi deelde ook video's van hun romantische diner date in een steakhouse in New York City.
Cardi with Offset singing "Plastic Off the Sofa" by Beyoncé via her Instagram stories tonight. 😍 pic.twitter.com/ENKrs0tpvD

— Cardi B Updates (@BardiGangUpdate) September 20, 2022
Offset did this for their anniversary. 🥹 (cardi in tha background 😭😭) pic.twitter.com/PRroUcwoyb

— 🌸 ʙᴀʀᴅɪ ɢᴀɴɢ ᴀʟʟ ᴛʜᴇ ᴡᴀʏ (@Kyuh2L) September 20, 2022