50 Cent: G-Unit reunie kan nog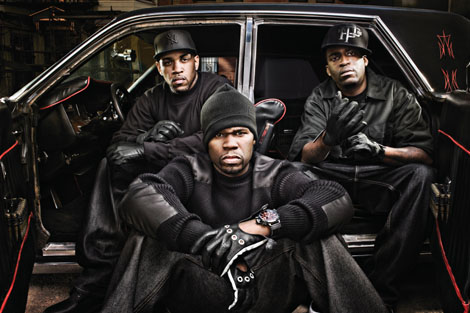 50 Cent heeft in een interview gezegd dat een terugkeer in de studio met Lloyd Banks en Tony Yayo nog wel kan. De laatste jaren hebben we niets meer van de mannen als groep gehoord. In eerdere interviews zeiden ze dat dit kwam door de verschillende manieren van werken. Ondanks dat, zegt 50 dat de hoop op een reunie nog niet weg is.
"People grow in different directions. They have different agendas about things they want to do and they're sorting themselves out in that way and I'm focused on things that are important to me right now, but there's a strong possibility there will be a G-Unit [collaboration] with the three of us. But right now, I'm focused on my solo project."
Tijdens dit interview maakte 50 ook bekend dat zijn nieuwe album 'Street King Immortal' inderdaad op 26 februari in de Amerikaanse winkels moet liggen. De release van het album werd al vaak uitgesteld, maar volgens 50 kan er nu niks meer fout gaan. Het is zijn eerste album sinds 2009.
50 nam ongeveer 70 tracks op voor het album. Slechts 13 haalden de tracklist.