24-uurs bewaking voor Rick Ross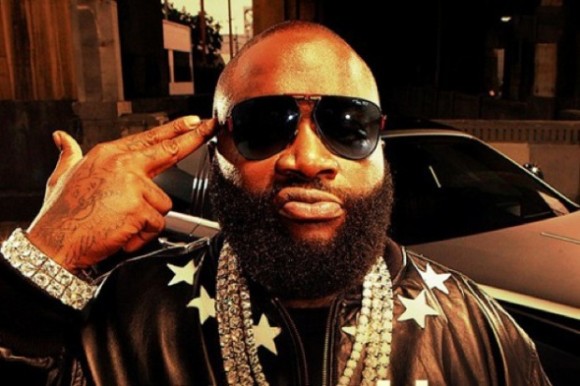 Rick Ross heeft bewaking ingehuurd om zijn leven veilig te stellen. Afgelopen week werd een aanslag gepleegd op zijn leven. Althans, dat is wat de rapper zegt. Meerdere collega-rappers en critici geloven het niet zo.
Volgens Ross stopte er een auto naast hem en werd hij meerdere keren beschoten, vermoedelijk met een automatisch wapen. Rozay ging er als een speer vandoor en ramde een gebouw. Volgens hem gingen de schutters ervandoor. De reden dat veel mensen twijfelen, is omdat zijn auto door geen enkele kogel is geraakt. Gebouwen zouden wel zijn geraakt.
De rapper neemt de zaak zelf hoog op en huurt 24-uurs bewaking in. Dat deed hij al voor evenementen en optredens, maar nu zijn gewapende bodyguards 24 uur aanwezig in de buurt van de rapper. Volgens bronnen binnen Maybach Music, zou de rapper meerdere doodsbedreigingen hebben gekregen, maar gaf hij er zoals altijd geen aandacht aan. Na de vermeende aanslag denkt hij anders.
Ross is currently prepping the release of his new album Mastermind, which is currently without a release date.