Alicia Keys met Maroon 5 op Grammy's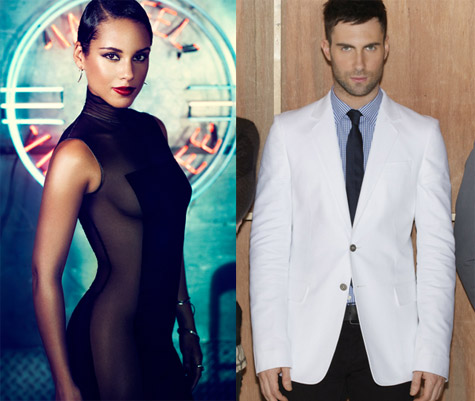 Alicia Keys zal met Maroon 5 gaan performen tijdens de Grammy Awards. Eerder werd bekend dat Justin Timberlake was toegevoegd aan de line-up van de grootste muziek award-show van Amerika. Alicia staat samen met Maroon 5 op het podium tijdens de 55e editie van de Grammy Awards volgende maand.
Alicia won 14 Grammy's in haar carriere. Maroon 5 maakte via Twitter bekend dat ze met Alicia zullen optreden. "We're excited to perform with @aliciakeys on @TheGRAMMYs Feb. 10 on @CBSTweet #TheWorldIsListening." Het is niet de eerste keer dat Alicia Keys met Adam Levine samenwerkt. Tijdens Alicia's 'MTV Unplugged' set in 2005, coverden de twee 'Wild Horses' van de Rolling Stones.
Tijdens de Grammy's treden ook nog artiesten als Taylor Swift, Rihanna, The Black Eyed Peas en Ed Sheeran op. Laatstgenoemde zal samen met Elton John op het podium staan.
Before the Grammys, Alicia will take the field at the Mercedes-Benz Superdome in New Orleans on Sunday to sing the National Anthem at Super Bowl XLVII.