Rick Ross dropt nieuw album met Nipsey Hussle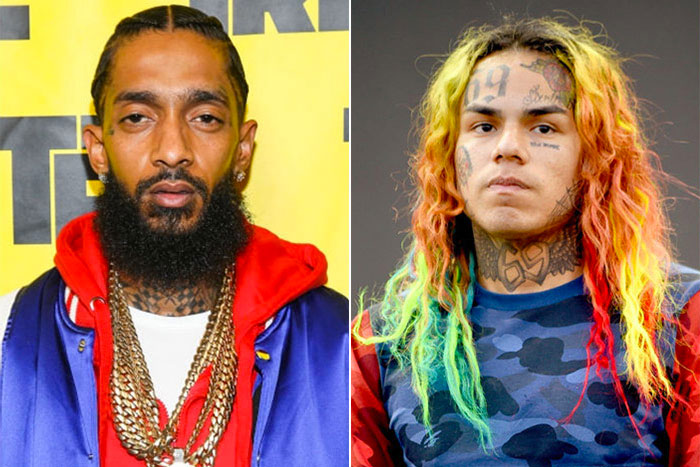 Rick Ross heeft vandaag zijn tiende album 'Port Of Miami 2' uitgebracht. Op het album krijgt Rozay hulp van Drake, Lil Wayne, Meek Mill en… Nipsey Hussle.
Nipsey neemt de overhand op 'Rich Ni**a Lifestyle', waarop ook Teyana Taylor is te horen. Op de track refereert de vermoorde rapper naar 6ix9ine. "When it's war time never lay low / Y'all play roles / Can't name a fake ni**a that was not exposed," rapt 69. "How y'all ni**as so surprised that Tekashi told? / Ain't a real street ni**a 'less you got a code."
6ix9ine zit momenteel vast op verdenking van betrokkenheid bij georganiseerde misdaad en verschillende drugszaken. De rapper heeft een deal gesloten met de aanklager in ruil voor strafvermindering. Hierdoor werden een aantal van zijn crewmembers opgepakt.
'Rich Ni**a Lifestyle' is de recentste release van Nipsey na zijn moord. Hij is ook te horen op Mustard's 'Perfect Ten' en DJ Khaleds 'Higher' met John Legend.