Post Malone gewond na val on stage tijdens concert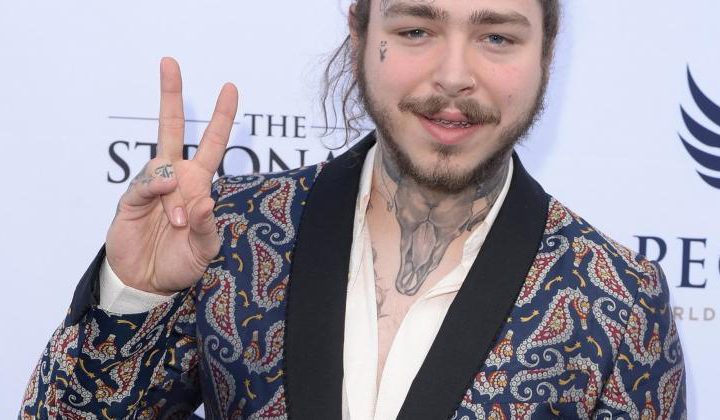 Post Malone liet dit weekend zijn fans schrikken. Tijdens een concert viel hij zo hard dat hij naar het ziekenhuis moest.
De rapper viel zaterdag tijdens een optreden in The Enterprise Center in St. Louis in een gat in het podium. Het gat wordt normaal gebruikt om zijn gitaar in te laten vallen als hij die niet nodig heeft.
Hij bleef meteen languit op de grond liggen en had duidelijk pijn. Hij vroeg zijn fans om een momentje. Een kwartier later keerde hij weer terug om het concert af te maken.
"I want to thank you for your patience," zegt Posty toen hij weer terug was. "I'm sorry, there was a big ass hole in the middle of the stage and I just busted my ass. I want to say thank you everybody for hanging in there. I got the best fu**in' fans in the world. No matter what we fu**in' do, I'm going to keep trying to kick ass and keep going and make this fu**in' tour awesome."
Na het concert werd hij naar het ziekenhuis gebracht, waar foto's werden gemaakt. Daar blijken zijn ribben stevig gekneusd te zijn. Ze zijn niet gebroken.
Posty plaatste vandaag een video waarin hij zijn fans een update geeft. "We just got back from the hospital and everything's good," begint de rapper. "They gave me some pain meds and everything so we can keep kicking ass on the tour. I just want to apologize to everyone in St. Louis and I want to say thank you guys so much for coming to the show and next time I'm around this way, we're gonna do a two-hour show for you so we can make up for the couple missed songs that we missed."
Post Malone is never wearing a St. Louis Blues Jersey again. Impressive he was able to finish the show after this fall. pic.twitter.com/DZON09DX34

— Jason Gold (@JayGold85) September 18, 2022
Post Malone made a few more die hard fans when he fell through a hole in the stage cracking 3 ribs. Fans said he came back out on stage after 10 minutes saying he was sorry & hurting so bad he was crying, then someone gave him a beer and he finished the concert.#PostMalone pic.twitter.com/eFZBn8TffU

— ∼Marietta (@MariettaDaviz) September 18, 2022