Logic dient scheidingspapieren in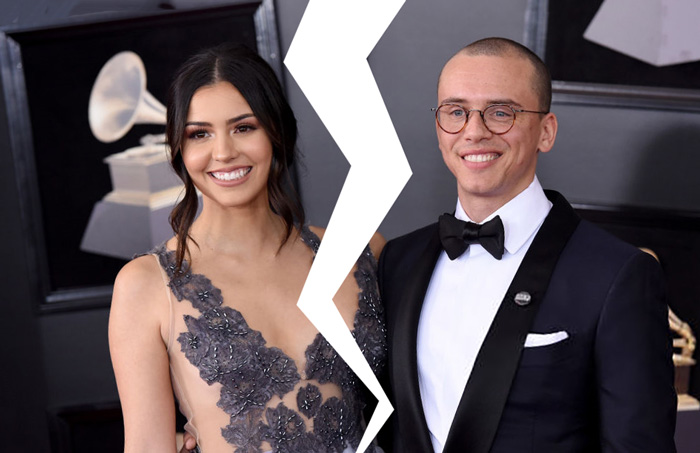 Het heeft er alle schijn van dat Logic de voorzet tot een scheiding met Jessica Andrea heeft gegeven. De rapper heeft de scheidingspapieren ingediend in Los Angeles.
Logic en Jessica zijn sinds 2015 getrouwd. Volgens bronnen zou Logic inderdaad degene zijn die wilde scheiden, maar het koppel zegt zelf allebei achter de beslissing te staan.
Afgelopen maand maakten ze de scheiding bekend. "We have come to the loving conclusion that we are better as friends," startte het statement op Twitter. "It's very simple. It just didn't work out. There is no anger… No fighting, no cheating, no nothing. We love each other and will continue to support each other for the rest of our lives."
Volgens de overeenkomsten waarover ze zijn getrouwd zou Andrea nu een onbekend geldbedrag moeten krijgen, maar heeft geen recht op het huis of de auto. Andrea zou na de bekendmaking het huis al hebben verlaten.
Logic is op dit moment druk bezig met zijn muziekcarriere. Met zijn mixtape 'Bobby Tarantino II', grappig genoeg met zijn ex op de cover, behaalde de nummer 1-positie in de Billboard 200. Het betekende zijn tweede set op die plek. Zijn 'Bobby Tarantino vs. Everybody Tour' start op 8 juni in Boston.