Kanye West stelt Yeezus tour uit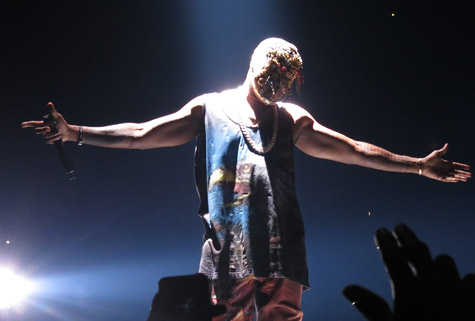 The show must go on, maar nu even niet. Kanye West heeft zijn tour moeten uitstellen omdat er apparatuur stukgegaan is na een ongeluk. De aankomende shows in Vancouver, Denver en Minneapolis zijn uitgesteld, de rest van de tour staat 'on hold'.
Dat zegt een woordvoerder van Def Jam. "Yesterday, on the road to Vancouver, a truck carrying The Yeezus Tour's custom-made video truss and 60-ft circular LED screen was in an accident that damaged the gear beyond repair," aldus een officieel statement.
De Yeezus tour startte vorige maand in Seattle.