Music News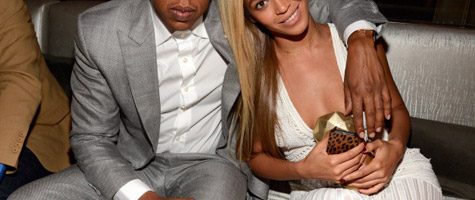 Jay-Z en Beyonce werken weer samen
Mr. en Mrs. Carter hebben hun relatie weer eens gespiked. De twee zijn samen de studio ingedoken voor Jay-Z nieuwe album R16;Magna Carta Holy Grail', die op 4 juli uitkomt.
De track heet 'Part II (On The Run)' en is een duidelijk vervolg op hun samenwerking uit 2002 'Bonnie & Clyde'. "I don't care if you on the run/ Baby as long as I'm next to you/ And if loving you is a crime/ Tell me why do I bring out/ The best in you," rapt Jay, terwijl Beyonce de zoete vocalen op de hooks verzorgd.
Op het album horen we verder Justin Timberlake, Frank Ocean en Rick Ross. Producties op het album komen van Swizz Beatz, Rick Rubin, Pharrell en Timbaland.
Facebook Comments