Music News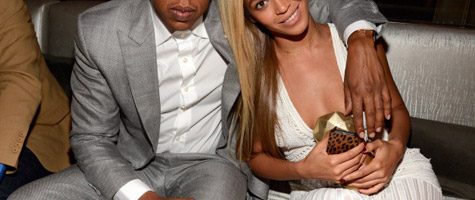 Samsung steelt gegevens met Magna Carta actie
Jay-Z sloot onlangs een deal met Samsung Mobile. Maarliefst één miljoen Samsung-gebruikers mochten Jay-Z's nieuwe album 'Magna Carta Holy Grail' gratis downloaden via een door Samsung uitgebrachte app. Het album kwam daarop drie dagen eerder beschikbaar dan de officiele release.
Mede hierdoor hield Hov een platinum plak over aan de plaat. Veel gebruikers zijn echter niet blij met de app en hebben het album niet kunnen downloaden. De app vraagt gebruikers namelijk toestemming tot onder meer hun opslag, systeem tools, GPS locatie, telefoon history en communities. Volgens het Electronic Privacy Information Centre zou de app "miljoenen gegevens van gebruikers stelen".
Samsung is zich van geen kwaad bewust. "We are aware of the complaint filed with the FTC and believe it is baseless. Samsung takes customer privacy and the protection of personal information very seriously," aldus Samsung in een officieel persbericht. "Any information obtained through the application download process was purely for customer verification purposes, app functionality purposes and for marketing communications, but only if the customer requests to receive those marketing communications."
Het bedrijf zegt verder dat de gevraagde toestemming 'in line' is met veel andere apps van het bedrijf. "Samsung is in no way inappropriately using or selling any information obtained from users through the download process."
In de eerste week ging het album meer dan 500.000 keer over de toonbank. En dan zijn de downloads via de Samsung app niet meegerekend.
Facebook Comments