French Montana komt met 'Freaks' ft. Nicki Minaj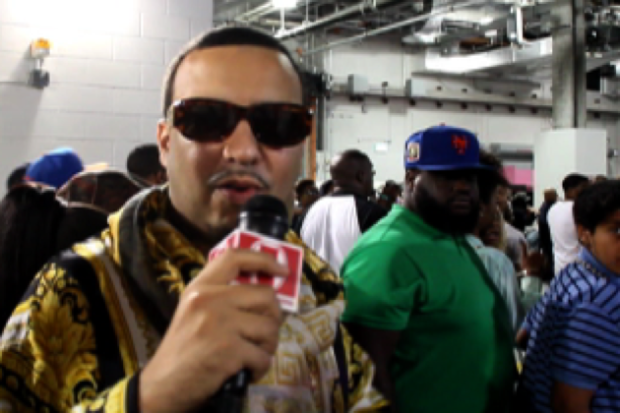 French Montana heeft vlak voor Valentijnsdag nog even de nieuwe single van zijn aankomende album 'Excuse My French' uitgebracht. Het album komt uit op 21 mei. "It will be top 40-No 1," zei een zelfverzekerde French tegen een Amerikaanse zender.
De track is geproduceerd door Rico Love en bevat samples van 'Murder She Wrote' van Chaka Demus & Pliers en 'Freaks' van Lil Vicious & Doug E.
Op de track horen we ook Nicki Minaj. Een bewuste keuze, zo zegt French. "She's the hottest chick to come out, I'm the hottest dude to come out of my city in a long time so I'm proud of everything she's doing," zegt hij over Nicki. "She is one of the best to do it as a female artist, nothing but respect for her."
Overigens heeft Nicki deze week een hoop (mannelijke) fans blijgemaakt op twitter. Ze postte een collage van wat 'pikante' foto's. "Happy #VagDay boyz… #JerkResponsibly," tweette ze. Check de pic hieronder.