French Montana dropt video 'Freaks' met Nicki Minaj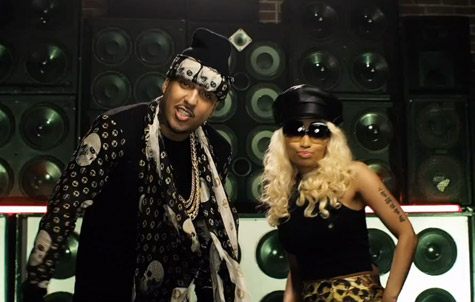 French Montana en Nicki Minaj hebben hun samenwerking bezegeld met een officiele videoclip voor hun single 'Freaks'. De video is vorige maand geschoten in Los Angeles met regisseur Eif Rivera.
Er is meer dan genoeg 'eye candy' te vinden voor de heren en de producer van de single, Rico Love, is ook te zien in de clip. French is blij met de samenwerking met Minaj. "She's the hottest chick to come out, I'm the hottest dude to come out of my city in a long time so I'm proud of everything she's doing. She is one of the best to do it as a female artist, nothing but respect for her."
De track sampled 'Murder She Wrote' van Chaka Demus & Pliers en 'Freaks' van Lil Vicious en Doug E. De single staat op French's debuutalbum 'Excuse My French', die op 21 mei uitkomt.