Donald Trump boos op Mac Miller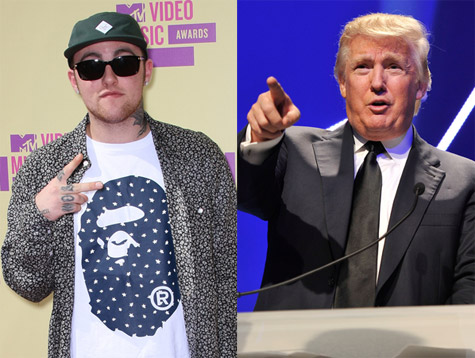 Donald Trump is boos op rapper Mac Miller. Dat blijkt uit Tweets die hij plaatste. "Little @MacMiller sent me an expensive plaque for making his song 'Donald Trump' such a big hit. Mac, you still don't have the right to use my name."
De rapper heeft Trump's naam gebruikt in een track. Trump wil hier geen plak voor zien, maar geld. "Little @MacMiller, I want the money not the plaque you gave me! You illegally used my name for your song 'Donald Trump' which now has over 75 million hits.
De ondernemer wil zelfs naar de rechter stappen als hij zijn geld niet krijgt. Miller heeft nog niet gereageerd, maar zei in het verleden wel dat Donald Trump van de track af wist. "Hij had er geen aandacht voor, maar had er geen probleem mee," zei Miller.
Het lijkt erop dat Trump het succes niet had verwacht.