Donald Trump uit felle kritiek op Rihanna: "Geen talent!"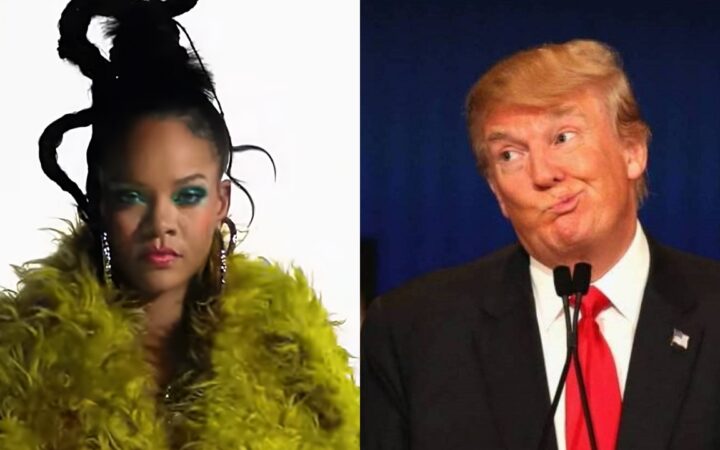 Met nog een paar dagen voor de langverwachte comeback van Rihanna tijdens de Super Bowl, maakt Donald Trump duidelijk dat hij in elk geval niet naar de performance zal gaan kijken.
Donderdag schreef Trump namelijk dat Rihanna 'geen talent' heeft. "Without her stylist she'd be NOTHING. Bad everything, and NO TALENT!" Dat postte de ex-president, die in opspraak raakte nadat geheime documenten bij hem thuis waren gevonden, op Truth Social.
Het was een reactie op een post van Ronny Jackson, een afgevaardigde van de Republikeinen. "Rihanna spray painted "F*** Donald Trump" on a car at the Cadillac Ranch in Amarillo," zegt hij. "She's made a career of spewing degenerate filth while badmouthing America every chance she gets. Why is the NFL showcasing this crap? Rihanna SHOULD NOT be the halftime performer!!"
In tegenstelling tot de mening van Trump laat Rihanna maar weer eens het tegenovergestelde zien. Aankomende Super Bowl neemt ze de Halftime Show voor haar rekening.