Dode en gewonde bij schietpartij vlakbij opnames video Sexyy Red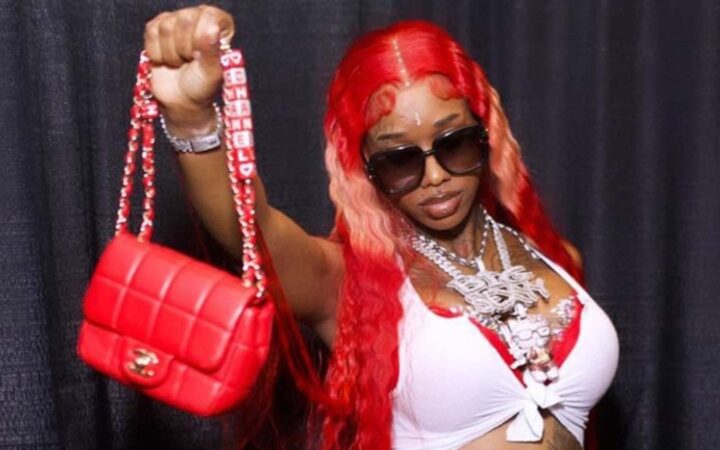 Sexyy Red heeft een statement naar buiten gebracht naar aanleiding van de schietpartij vlakbij de filmset voor een nieuwe video.
Volgens nieuwszender Local 10 is tijdens de opnames op 14 september één persoon overleden en één persoon gewond geraakt. Het gebeurde in Florida, vlakbij de opnameset waar Sexyy Red een nieuwe video aan het opnemen was.
De schietpartij vond rond 20:00 uur lokale tijd plaats bij de kruising tussen Northwest 31st Avenue and Oakland Park Boulevard, vlakbij winkelcentrum Oakland Park Flea Market Mall.
Toen de politie arriveerde bleken twee personen geraakt te zijn door kogels. Eén persoon overleed ter plekke, de andere werd door de ambulance naar het ziekenhuis gebracht.
Niet ver van deze plek was Sexyy Red met haar crew een nieuwe video aan het opnemen. De politie onderzoekt of de opnames iets met de schietpartij te maken heeft, maar gaat daar nu niet vanuit.
Vrijdagochtend deelde Sexyy Red een statement. Ze wil vooral duidelijk maken dat de schietpartij niet óp haar set gebeurde, maar vlakbij. "I send my condolences to the family of the man who lost his life and prayers up for the person who was wounded," schrijft ze op Instagram. "But I gotta address the rumors that it happened at my video shoot bc shit is not true, at all."
Ze gaat verder: "To be clear it happened at a gas station across the street from my video set. Florida Highway Patrol and Broward County Sheriff confirmed that the shooting wasn't on my set.. I'm just trying to work hard, make good music, connect with my fans. Please don't try to twist narratives and put this on a bitch."
Sexyy Red was opnames aan het maken voor haar aankomende single 'Shake Ya Dreadz'. Het nummer is al veelvuldig te horen op TikTok.
Sexyy Red sends condolences and clarifies rumors following the shooting that took place . It wasn't on her set pic.twitter.com/CbTaAks3Vy

— 𝕊𝔸𝕄𝕀 ☆ 💙 𝒫𝐹𝟤 (@yoncesprint_) September 15, 2023
sexyy red shooting the video to her upcoming single "shake ya dreadz" pic.twitter.com/RYC5s6U2RU

— ✰ (@SSZEXXYY) September 14, 2023