Chris Brown maakt single met Aaliyah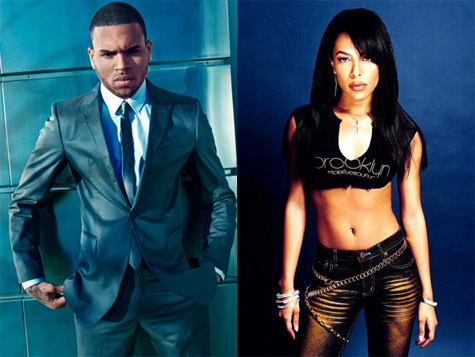 Chris Brown eert met zijn volgende single de in 2001 overleden R&B superster Aaliyah. De opvolger van 'Fine China' zal samples bevatten van nooit eerder uitgebracht materiaal van Aaliyah. Dat maakte Chris bekend tijdens de BET Awards persconferentie.
"I got something special for my fans," zei hij. De single heet 'They Don't Know'. De video is afgelopen weekend geschoten in Los Angeles. "I shot it in the 'hood. I went to 60th Street and Cedar Block. I'm bringing both worlds together and trying to uplift the poverty side of the community and show them where I'm from. I'm from Virginia, but everybody comes from a broken home or being broke—I remember when I was."
De single komt op Chris' zesde studioalbum 'X' te staan, die op 16 juli moet uitkomen. Behalve Aaliyah zijn er ook samenwerkingen te horen met onder andere Kendrick Lamar en Nicki Minaj.