Chris Brown aangeklaagd door Deanna Gines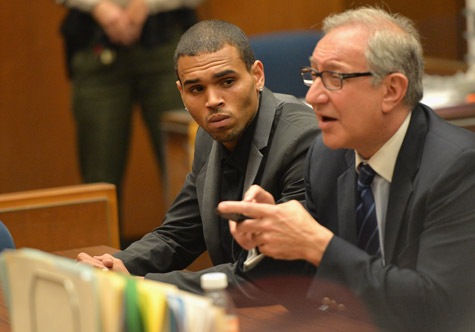 Nog meer gezeik voor Chris Brown. De zanger staat al op het punt om een lang proces te beginnen, aangezien zijn proeftijd mogelijk wordt ingetrokken, maar de vrouw die in juni door hem werd aangevallen in een nachtclub, gaat ook een zaak starten. De zanger wordt aangeklaagd voor mishandeling en emotionele chantage.
De 24-jarige Deanna Gines wilde in eerste instantie alleen een excuus van de zanger. Hij zou haar namelijk meermalen hebben geslagen, getrapt en tegen de grond hebben gegooid. Haar advocaat spant een rechtszaak aan en wil 25.000 dollar van Chris zien.
Gines belde onlangs in bij TMZ live en vertelde over het incident. Volgens haar begon het bij een ruzie met de vrouw waar Chris Brown mee was. Zij zou problemen hebben met de plek waar Gines stond. "He pushed me full force with one of his hands," zegt ze in het interview. "His girlfriend had his other hand."
Raar detail is dat de eigenaar van de club na het incident contact opnam met TMZ.com om Chris' naam te zuiveren. De eigenaar zei dat Gines meermalen werd gevraagd om de club te verlaten. Daarnaast zou de politie gebeld zijn omdat ze niet weg wilde gaan. "Heat staff and security did what they had to do," zei de eigenaar. "Chris Brown was a complete gentleman." De eigenaar denkt dat de vrouw nu toch een rechtszaak aanspant omdat Chris nu toch alle schijn tegen heeft.