Usher bedankt redders van zijn zoon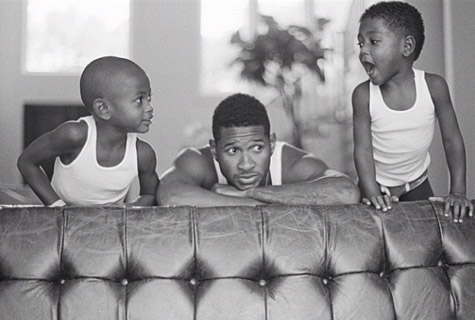 Usher bedankt iedereen die heeft meegeholpen om zijn zoon te redden na een ongeluk in het zwembad afgelopen week. Daarbij raakte de 5-jarige Usher Raymond V buiten bewustzijn en hij moest gereanimeerd worden. "I would like to thank my Aunt Rena as well as the doctors and nurses who are working with us around the clock," zei de R&B-zanger in een statement.
De twee mannen die zijn zoon uit het water wisten te bevrijden bedankt hij vooral. "I would especially like to thank the two men who saved my son's life, Eugene Stachurski and Ben Crews. They are true heroes and I am deeply grateful to them."
Afgelopen maandag kwam de jongen vast te zitten in de afvoer van het zwembad. Zijn tante sprong het zwembad in, maar kon hem niet bevrijden. Twee mannen die aan het werk waren bij Usher's huis sprongen het water in en wisten hem toch te bevrijden. "I am blessed and fortunate to say that my son Usher V is doing well and is recovering," aldus Usher. Hij ligt op dit moment in Atlanta Hospital.
Het incident heeft de ruzie tussen Tameka en Usher weer aangewakkerd. Tameka zou de volledige voogdij over de kids willen hebben, waardoor Usher zijn eigen kinderen niet meer alleen zou mogen zien. Ze vindt dat hij te weinig aandacht schenkt.