Twitter laat Donald Trump weer toe op platform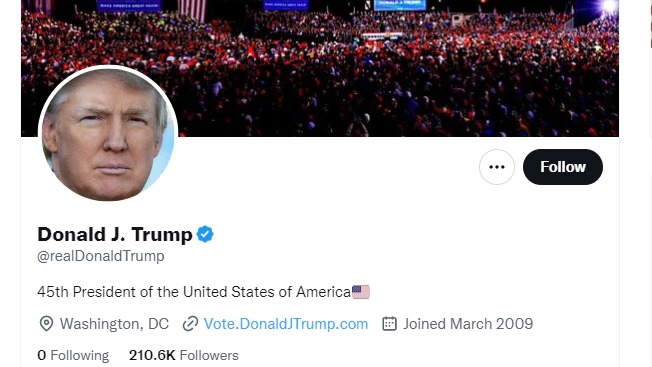 Oud-president Donald Trump is weer welkom op Twitter. Dat kondigt Elon Musk, eigenaar van Twitter, aan.
Trump werd van het platform verbannen nadat zijn aanhangers op 6 januari 2021 het Capitool bestormden.
Eerder plaatste Musk een poll op zijn Twitter-account met de vraag of Trump mocht terugkeren. In de 24 uur erna brachten iets meer dan 15 miljoen accounts hun stem uit. Iets meer dan de helft vonden dat Trump terug mocht komen. 51,8 procent stemde voor, 48,2 procent had Trump liever niet terug.
"The people have spoken. Trump will be reinstated," schreef Musk.
Trump gaf onlangs aan dat hij in 2024 opnieuw wil meedoen aan de Presidentsverkiezingen in de Verenigde Station. Hij zei ook dat hij niet terug wilde keren bij Twitter. Trump heeft inmiddels zijn eigen social media-platform Truth Social. Hij vond dat Twitter geen vrij platform was.
Trump had meer dan tachtig miljoen volgers op Twitter. Op Truth Social zijn het er slechts een paar miljoen en dat platform kampt bovendien met financiële problemen.